Céad míle fáilte
'A HUNDRED THOUSAND WELCOMES'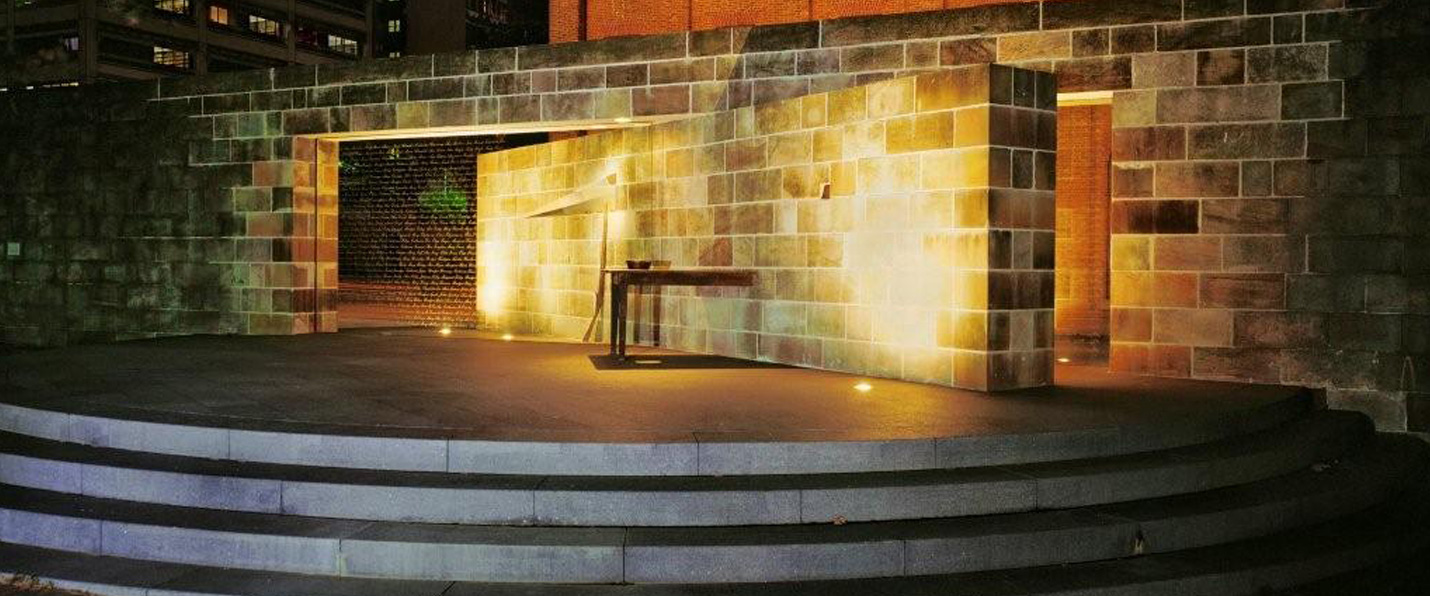 MEMBERSHIP RENEWALS due July 1st
Welcome
Irish
Famine Memorial
The monument was inspired by the arrival in Australia of over 4,000 single young women, most of whom were teenagers. They arrived under a special emigration scheme designed to resettle destitute girls from the workhouses of Ireland during the Great Famine. The Great Irish Famine Commemoration Committee (GIFCC) have broadened their activities to commemorate all who left their homes seeking a new life in the colonies and States of Australia but these workhouse orphan girls, and the historical links back to Ireland, remain the focus of this project and only young women from the workhouses under Earl Grey's Orphans scheme appear in the database. The three images above the website link were supplied to Trevor McClaughlin in the 1990s and are Mary Ann Ryan per Elgin to Adelaide (left) and one of her children (right) with Ann Brady per Tippoo Saib in the centre.
This website introduces you to the monument itself, to this particular emigration scheme which operated between 1848 & 1850, to the women themselves and the ships on which they travelled. It is designed to be an motivating and rewarding experience for anyone interested in Irish history and genealogy or the broader issues related to famine, displacement and immigration no matter where in the Irish 'diaspora' you may reside. The website was initially set up by Dr Trevor McClaughlin and we are grateful for him allowing us to use the information contained in his two volumes of Barefoot & Pregnant? Irish Famine orphans in Australia, Genealogical Society of Victoria, Melbourne, 1991 and 2001 and for the work he and Jennifer Bainbridge did on the first version of this website.
We acknowlege funding assistance from the Irish Government's Emigrant Support Programme in 2011, 2013 2017 and 2020
The Australian Monument to the Great Irish Famine (1845-1852) is located at the Hyde Park Barracks, on Macquarie Street, Sydney,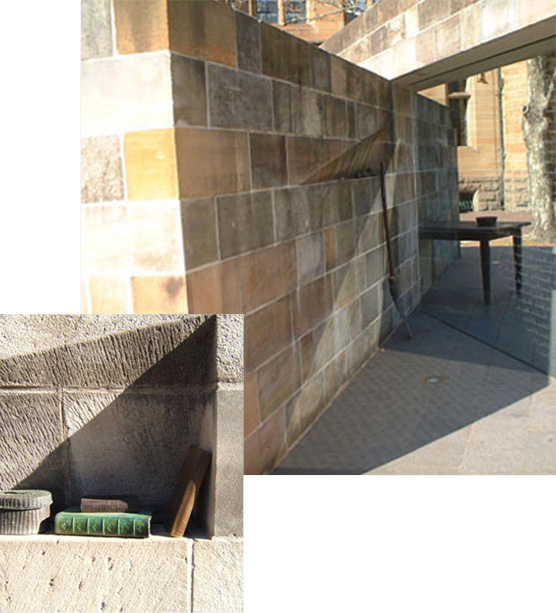 27/06/2021

Sydney Living Museum's "Reflections on identity" theme, featuring an installation designed by prominent Australian artist Fiona Hall AO, created a lot of interest. Many orphans were represented along with others who had spent time at the Barracks during its early years.  Four representatives of the GIFCC participated in the workshop...

27/06/2021

Six students at Macquarie University have participated in this PACE unit as part of their degree. PACE stands for Professional and Community Engagement program. Each student has completed a project relating to aspects of the GIFCC. Details of their projects will be shared with GIFCC in due course.

27/06/2021

Sunday August 29th The Committee has commenced planning for the Annual Commemoration 2021 to be held at the Memorial at Hyde Park Barracks Museum. At present there are no restrictions on numbers permitted and we hope this will be the case in August. Further details TBC.