Profile of Orphan – Mary Jane Gray (Armagh)
11/10/2020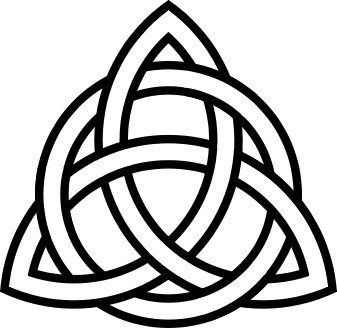 I started my ancestry research quite a while back now. My mother's family history was a breeze but my dad's side was another story. I was just about to give up when I made a call during the Covid lock-down to my aunty who surprisingly advised she had previously researched our tree a little, and was happy to share the information she had. I was so excited when I received her info in the post, with the family tree leading me to a particular name at the top, Mary Jane Gray!

I had already taken a DNA test, finding heaps of cousins, but not knowing their connection – and I'm a googling champion – so when I put my 3 x Great Grandmother's name in the search bar, immediately I was directed to an Irish website. It was there I found Michael, a descendant cousin of mine who had posted family information about our Mary Jane. Michael also contributed information to The Feisty Colleens. Immediately after Michael, I found another cousin, David, who had contributed family history to Barefoot and Pregnant 20 years ago – and he still had the same phone number!
I not only found out that Mary Jane was an Irish Orphan sent out from Armagh on the very first ship, the Earl Grey, first to Sydney, then to Moreton Bay, but that I have a very large extended family living in Queensland, NSW, and Victoria. I love the thought that we had all been individually searching for our family!
Mary Jane was born around 1832 to Henry and Ellen Gray. She is listed to have been in the Armagh Workhouse almost continuously since 1842. (We believe this was around the time of her father's death.) Her older sister, Ellen, was also listed as being at the workhouse for some of that time. When Mary Jane arrived in Australia in 1848, at the age of 16, both her parents were described as being deceased.

After completing her indenture, Mary Jane settled down in Moreton Bay, modern-day Brisbane, marrying an ex English convict, Alexander Dunn. They had six daughters between 1852 and 1867; their eldest daughter, Eleanor, was my 2 x Great Grandmother.

After a long battle with illness, Mary Jane sadly passed away in 1885, around the age of 50. She is buried with two of her daughters, a son-in-law, and a grandchild, in the oldest part of the historical Toowong Cemetery in Brisbane. Her husband (my 3 x Great Grandfather) is believed to be resting beneath Suncorp Stadium, where the original cemetery was.
Until recently, I had no idea I even had Irish roots, so to visit my ancestors at their grave was indeed a very moving experience. I wish I could have shared this information with my dad, as he was the reason I started researching my family tree in the first place.

My research is still continuing and I look forward to meeting all my new-found cousins, (descendants of the six daughters of Mary Jane) in person, sometime soon.

I recently joined the committee as an orphan descendant representative from Queensland and I look forward to working with the team to support and promote the history of our strong female pioneering ancestors.

Janine Heinemann
Committee Member